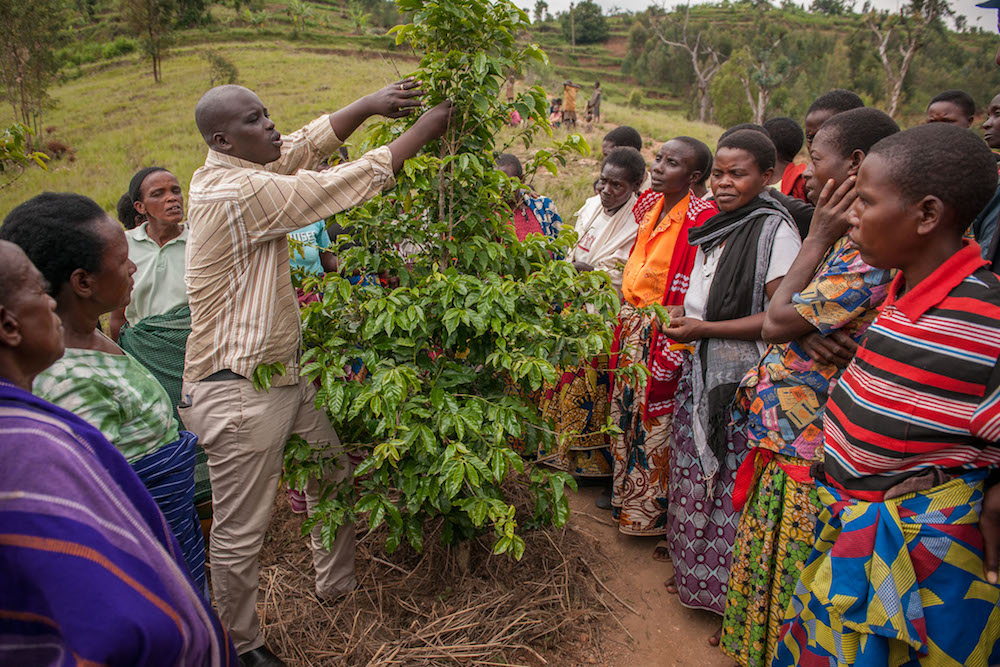 Sustainable Harvest Kicks Off Rwanda Initiative With Let's Talk Coffee Offshoot
Sustainable Harvest, the green coffee company that annually hosts the popular farmer-focused Let's Talk Coffee event, is preparing to host Let's Talk Coffee Rwanda on Feb. 18 and 19.
The Rwanda event, hosted by event partner Women for Women International (WfWI) in the Kayonza District, is part of a new three-year initiative funded by Bloomberg Philanthropies, entrepreneur and former New York mayor Michael Bloomberg's charitable organization.
The event is not in place of Sustainable Harvest's annual Let's Talk Coffee event; it is merely the beginning of a new initiative with the singular focus of helping female smallholders in Rwanda find financial opportunities, network, receive job training in the production of coffee, mushrooms and honey. Sustainable Harvest says the event is a reflection of its "Relationship Coffee" model, and it has launched its own local NGO, Sustainable Harvest-Rwanda, to support the program.
"Relationships are critical to the future of specialty coffee," David Griswold, president and founder of Sustainable Harvest, said in an announcement late last week. "We must work collaboratively to address the challenges smallholder women farmers face. Let's Talk Coffee Rwanda offers a unique forum for fostering these conversations."
The two-day event will include 150 female farmers, roasters, retailers, NGOs, and senior government officials, with interactive training sessions, panel discussions and a keynote from Grace Hightower De Niro, the actress and philanthropist who launched her own company, Grace Hightower & Coffees of Rwanda, last year.
"Through understanding and awareness of what the marketplace is demanding, and by hearing directly from those in the business, we empower women farmers to see new ways to increase incomes," says Esther Mukundane, country director of Sustainable Harvest-Rwanda.
From: Daily Coffee News