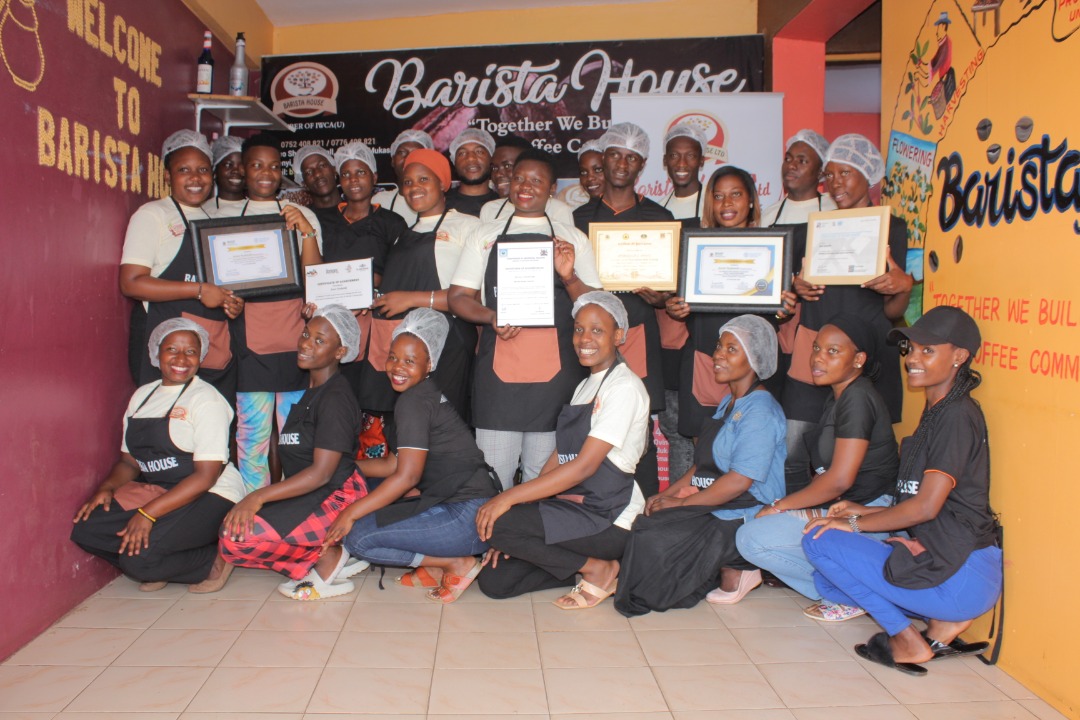 Against All Odds, She is Using Coffee To Build Young Girls' Lives in Uganda.
By Eddie Ssemakula

Sometimes dreams live in strange places. When I met Annet Nyakaisiki, a coffee entrepreneur and CEO at Barista House, I could tell that her dreams indeed lived in a strange place.

Her office is located in between multiple garages in a crowded part of Kampala. As a teenage girl, born in Fort Portal, in rural Western Uganda. Annet was raised in a coffee farming family. She wanted to earn a living as a high school graduate, so when she heard about a Barista competition at Sheraton Hotel Kampala in 2011, she thought this would be her chance. Many years later, she now works to help young Ugandan girls find opportunities she once sought.

Remarkably, most competitors she's faced in brewing competitions are often male, and the specific task in one particular event that brought her into limelight, was to brew 12 drinks in 15 minutes, with types including Cappuccino, Espresso and signature drinks. An official from the Uganda Coffee Development Authority encouraged her, despite her misgivings about being the only female.

She would later make significant gains, by 2013, she was working with a top coffee shop in Kampala, Café Bravo. The same year, she competed again in a similar event under UCDA and reached the semi-finals. "My eyes were opened," she tells me, with corresponding facial gestures.

December 2013, she would get a call from another big brand by then, Good African Coffee, to work as their Barrista, yet that was just the start. A year later, she emerged as the only female participant in the finals. She couldn't take it in. "Did I even sleep that night?" she says, recalling her preparation for the Barista finals.

Long story short, she emerged the winner in what would turn into a series of opportunities, and networking for her. She would later compete in Kenya, US, and come alongside upcoming Baristas nationwide.

That's how she also encountered International Women in Coffee Alliance Uganda. More regional events came calling and she answered, boosting her profile with industry trips to China, Mexico and other countries.

In 2016, she joined the prestigious Café Pap in Kampala but still kept a barista-in-chief freelance portfolio she'd almost built from nothing. She would later use the Café Pap opportunity to mobilize women coffee farmers nationwide.

Annet says she's bothered about barristers that only "call the restaurant manager" when asked questions about the coffee they are serving. She dreams of empowering young women to offer the entire coffee experience, "from crop to cup" as she calls it.

COVID hits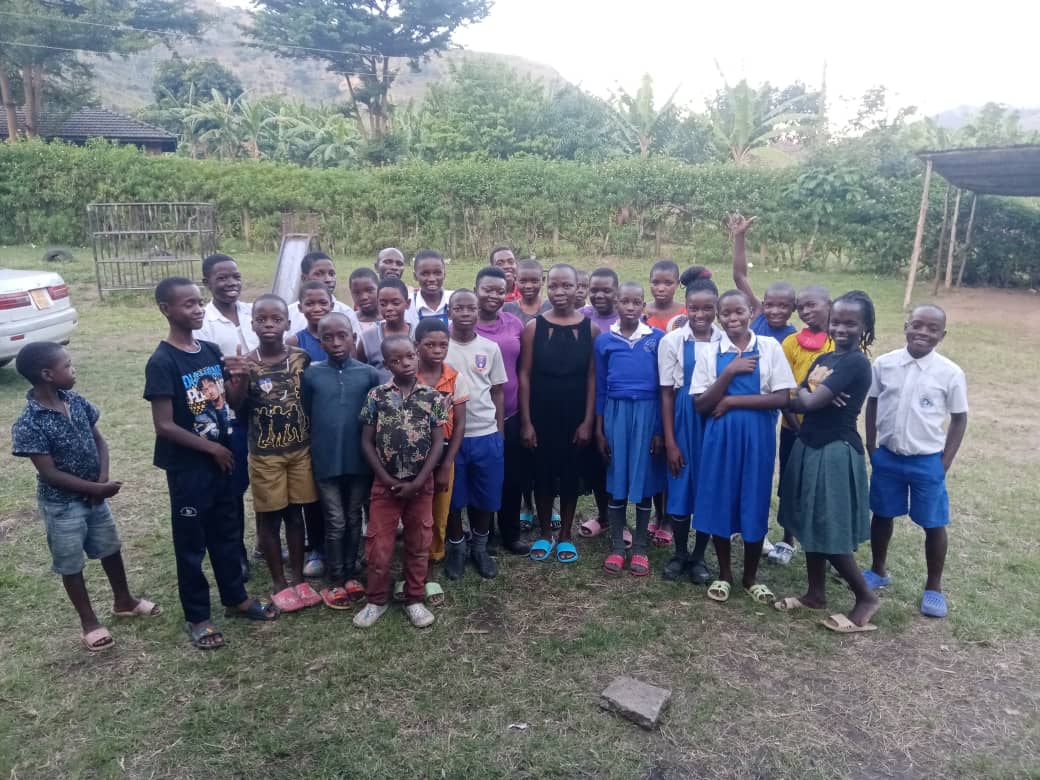 As the agricultural national youth champion, Annet started a Young Farmers' Club, to champion the young generation in the community she works with in Kasese.

When COVID struck at the beginning of 2020, she had just started out with her own coffee Barrista training initiative, Barrista House. She used the opportunity to take branding and marketing courses as she rethought her strategy.

As an employer, she largely hires teenage girls, yet during the pandemic, she was forced to painfully let many of them go. Annet's preference for girls is based on the reality that most of their job search in Kampala is characterized by invitations to "come back in the evening" (referring to a common phrase implying sexual exploitation common among many young Ugandan women looking for jobs).

Two years before the pandemic, she'd resigned as an IWCA volunteer and started a Barrista boot camp, it's from that that she built a coffee community. With IWCA's grateful support, she's been able to relocate her office to multiple places and has since grown to train younger women in the value chain.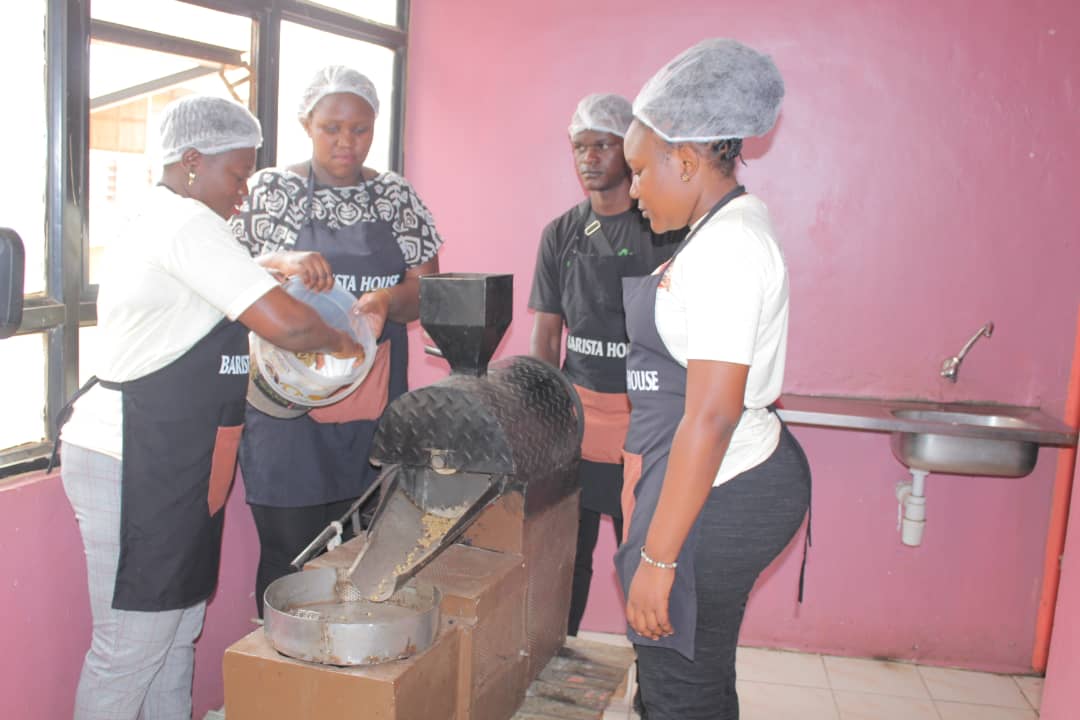 Annet and Barista House staff placing beans on their roaster she says she's ready to replace and boost business.

"IWCA often calls me in to train their groups", she adds. Annet has also incorporated soft skills training to the girls she employs, and has helped create employment for many at her Kisenyi location.

She recently gladly gained training accreditation from the Ugandan Ministry of Education. This training will allow her to certify trainees as she dreams of setting up a coffee Barrista training institution. "Because all our barristers just end up abroad, it pains me." She quips.

As a single mother, Annet says, coffee has helped her take care of her two daughters and her paralyzed dad, she's also empowered more female entrepreneurs, including women in Kapchorwa and other groups in the Rwenzori region, from where she harvests and processes her Rwenzori gold coffee specialty.

Now she would like to scale her initiative with the purchase of 10 acres of land she's already identified, in order to demonstrate the "crop to cup" experience, "since people keep asking us, where is your farm?" she adds.

Her homemade roaster, which she shows me, is wearing out. She's eyeing a 60 million (Ugx) brand type, to boost her value addition efforts, seeing she currently keeps referring trainees to one far off at an institute in Kabanyoro, several miles away.

The enthusiastic Nyakaisiki also seeks more partnerships beyond those she's currently engaged in with IWCA, FAO among others. She for example tells me about her recent participation in the young agricultural entrepreneur 2022 program, where she emerged triumphant.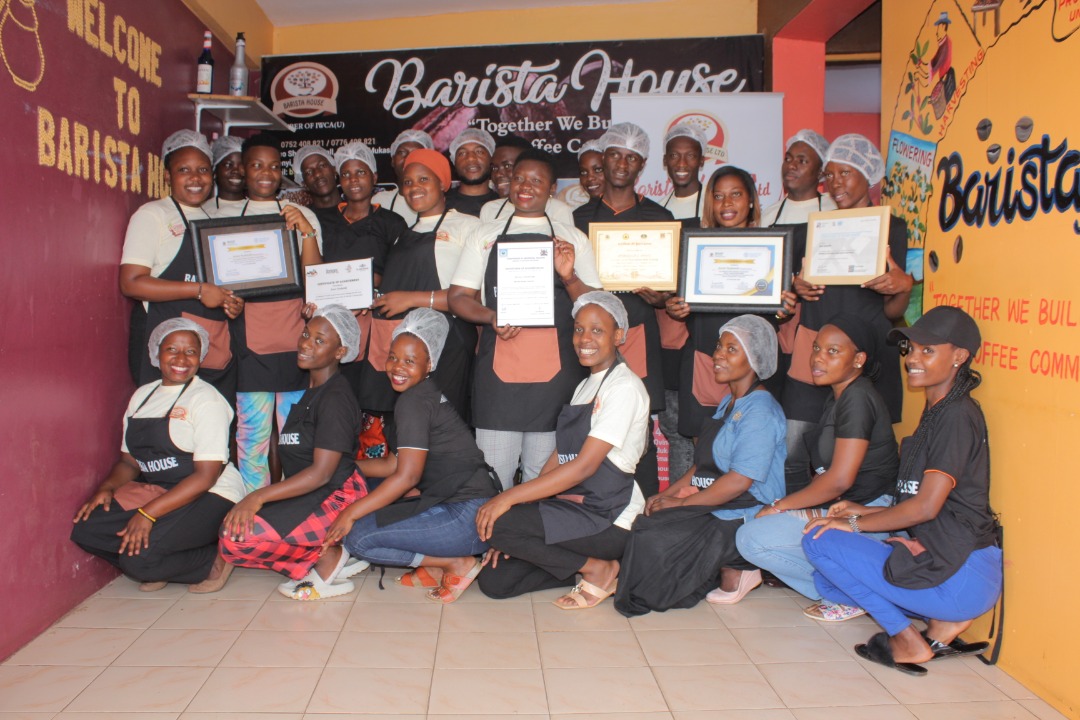 Annet's trainees at Barrista House after undergoing DIT Certification.

Her dream, though still in a strange location, remains valid. She wants to start a coffee barrister training institute and empower Ugandan girls struggling to make a living in a country where gender disparities make it almost impossible for young women to find meaningful work.

Annet is not yet where she wants to be, but she's also not where she used to be. Thus, she wants other young women to get where they need to be, thanks to her against-all-odds coffee Barrista dream.