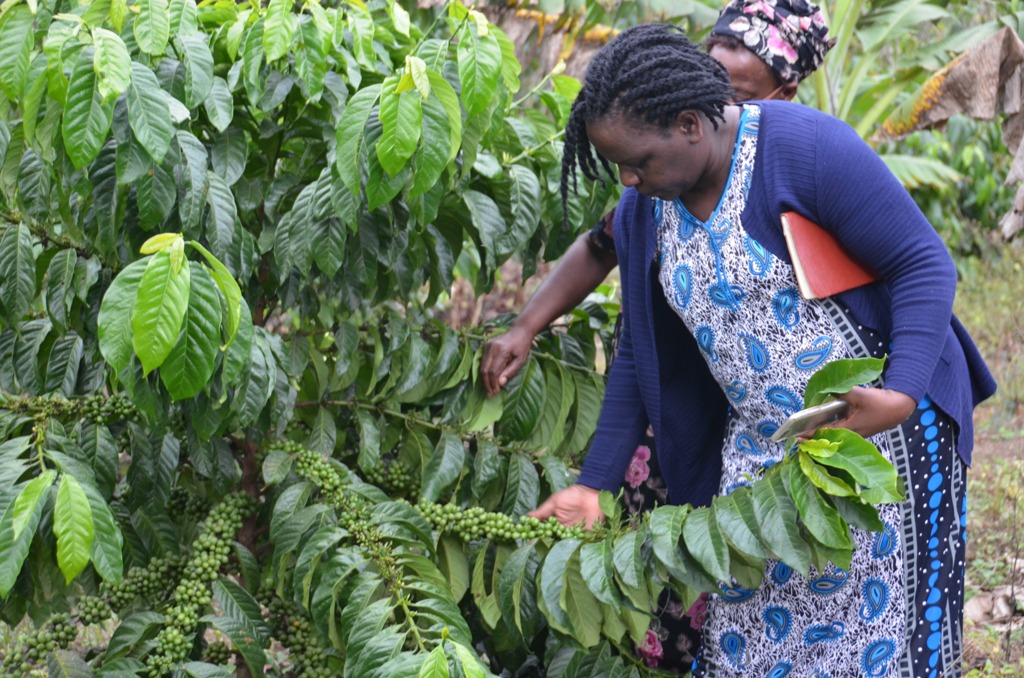 What we have been up to and way forward after COVID-19.

By Eddie Ssemakula

You haven't met Maria, but Maria is a 40-year single mother and coffee farmer 2 hours away from our head office in Uganda's capital Kampala. Growing coffee is what her family has been famous for, and she took it on almost naturally, it's been her 13- year business, making a modest profit just enough to sustain her three children through high school and top up her brother's children's fees too.

But something changed about her trade at the beginning of March 2020, (the dreaded month we all remember too well)

As the pandemic struck, she was imprisoned at home due to movement restriction; borders closed, prices fell, transporters hiked fees and her reality changed.

Kids in school affected, alternative income explored, curfews lifted, nevertheless, things are still going down.

Maria is only a metaphorical figure but IWCWA Uganda has been working with women like her to establish a new path in their lives. Consultative processes have ensured many like her do not fall off the cliff. We have since mobilized digital platforms to this end, our WhatsApp group of over 130 members and Facebook reach of 545 followers.

Our local media outreach has created a robust community of women in coffee value chain actors ready to continually engage their challenges, opportunities, and journey together in all matters, opportunity identification, market insight among others.

In November 2021, IWCA Uganda board members, Rose Kato, – Managing Director of Zigoti Coffee Works, and Vanuatu associates hosted fellow board members on a tour of coffee activities in Mityana, Busujju, Zigoti and Gomba; members reflected on different best practices and various opportunities along the value chain.

In 2021, we jointly organized the inaugural Golf coffee tournament in Mbale with a focus on creating awareness on the environmental impacts of coffee in Eastern Uganda. (a region renowned for Arabica coffee growing) We were able to expand the chapter's network of new members thus more opportunities and unlimited outreach.

October 2021 also witnessed our coffee cooperatives gather producers to lobby for better resources and consequently leverage better resources for marketing and business. We listened to each other and shared experiences with teams in Bugisu coffee and honey cooperative in Mbale.

As many women businesses continue to grapple with post-pandemic realities, we are anticipating greater opportunities to engage, support, and provide necessary expertise from our vast experience gathered supporting women in this industry.

We hope you too can continue engaging our activities with more insight this time around. Towards a more inclusive and engendered coffee value chain we strive.

Onward IWCA.