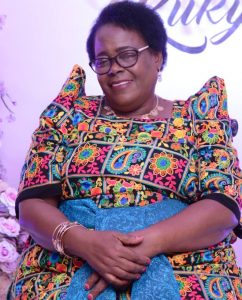 Domestic Coffee Consumption In Uganda: Women Leading The Way.
Meet Rose Kato, the legendary woman at the forefront of driving domestic coffee consumption in Uganda. Rose is the proprietor of the Zicofe Coffee brand, established in Uganda in 1984. Rose maintained Zicofe Café in Japan for more than five years, before she opened it up in Uganda.
Zigoti Coffee is a favorite roasted and ground coffee blend on shelves in many shops and supermarkets in Uganda, introduced to the Uganda coffee drinkers over five years ago. This product is the story of Ugandan coffee right from farm to cup. The rich aroma of the single origin Robusta grown in relatively low-lying areas of Central Uganda and the Arabica sourced directly from farmers in higher-altitude coffee growing regions of Uganda welcomes you to newly opened Zicofe Café in Ntinda at the outskirts of Kampala City, opened in July 2019.
Teopista Nakkungu from the IWCA Uganda Chapter had the opportunity to engage in conversation with Rose Kato. Rose shared her coffee agribusiness story—a journey of thirty-three years that started in 1986. Rose started as a coffee farmer and coffee processor. This is a business she jointly pursued with her late husband. Through the years, Zigoti Coffee evolved into a coffee export company. In 1996, the husband exited the family business and entrusted it to Rose who has expanded the export business to now include a roastery and the coffee shop, Zicofe Café.
Rose's story demonstrates a living example that women's economic empowerment is possible. She provides a living testimony of a woman actively participating in all phases of the coffee value chain—from farm to cup. Asked what her message was to women out there, Rose says, "I would like to encourage women to be proactive, transparent and believe in themselves while embracing family businesses for prosperity of the home".
Rose's approach to the promotion of domestic coffee consumption is built on passion and years of experience and observation of the broad changes that have shaped the coffee industry world over. Rose says that the trends evolved from consuming coffee as a beverage to appreciating it in totality. To Rose, coffee appreciation ranges from consciously embracing the aromas and coffee flavors to just enjoying a great cup of coffee to start off the day.
"The great cup of coffee just doesn't happen", she says. Rose treats the Robusta coffee from her 70-acre farm at Zigoti, along Mityana Road and carefully selects outstanding Arabica coffee from Mountain Elgon Multi-Purpose Cooperative Society to get the raw materials for her famous blend. She specifically prioritizes coffee from women although she will buy from all cooperative members.
Given the presence of a handful of coffee roasters in Uganda, Rose invested in a 50kg-per-batch and a 25kg-per-batch roastery that roasts the Zicofe blend medium roast. This facility is one of the few that offer toll roasting services in Uganda. Coffee farmers, coffee dealers and coffee enthusiasts who need to join the coffee business are invited to visit Zicofe Roastery located on 5th Street, Bugolobi Industrial Area in Kampala. At the roastery, Rose's team is always glad to speak to you, provide you with guidance on coffee roasting and will walk you through the facility and answer questions related to coffee roasting.
Like with most agribusiness enterprises, Rose highlights several challenges associated with coffee consumption, and consequently coffee business. Despite Uganda being known as the birthplace of Robusta Coffee, and being the second largest coffee producer in Africa, many Ugandans are predominantly tea drinkers. Getting Ugandans to embrace coffee consumption will require a massive campaign to promote local coffee consumption. It is an expensive venture. Rose's dream is to see more Ugandans drinking and enjoying the coffee that they grow.