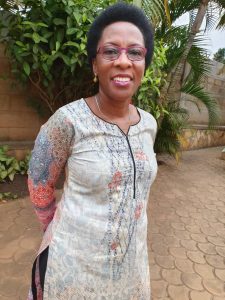 Engaging In Coffee Trade: Best Practices And Take-Aways From The MARKUP Training
You can't manage what you can't measure" was an important piece of message that came ringing in my mind after a two-weeks training on Coffee Trading and Risk Management conducted by the African Coffee Academy in Kampala. The training that was sponsored by the International Trade Centre and the East African Community under the Market Access Upgrade or the MARKUP program, funded by the European Union. The training targeted small and medium enterprise (SME) coffee exporters and those that intend to engage in the coffee trade.
The six-day training, split into blocks over two weeks was such an eye opener for me as a team leader for a young social enterprise. My long-time work experience with an international organization accorded me the opportunity to work closely with rural women in Uganda and Rwanda where I witnessed, firsthand women's determination and resilience to support their families through engaging in coffee agribusiness. I had immense admiration for this activity and decided that one day after retirement, I would love to join those women on their journey to economic empowerment in any way that makes sense to them.
In 2017, I founded KIMCO Processors (https://kimcoprocessors.org/), a social enterprise that promotes women and youth participation in coffee production at the different levels of the value chain. Our main aim is to ensure that women, just like men, equally benefit from the lucrative coffee business to improve their livelihoods. One thing that I noted in my first year of our work was how fascinating and extremely dynamic the coffee sector was. I realized the need to open up my mind to learn as much as possible about the sector. Since then, I have made it a point to seize every learning opportunity about the sector whether from the farmers themselves, through joining coffee associations, through reading coffee-related articles, visiting established coffee organizations like UCDA, participating in related debates like the 2018 Coffee Bill, and talking to coffee traders and friends. Through the search for more knowledge, I came across a post from IWCA about a call for applications for the Coffee Trading and Risk Management Training for SMEs in Uganda. The application was a fairly easy process. I was selected as the representative from KIMCO Processors to attend the two-week training that drew a diverse group of SME leaders from all over Uganda to learn about Coffee trading.
Among others, the topics covered included Understanding Coffee Trade and its Dynamics; International Coffee Price Discovery; Coffee Pricing and Trading; and Price Risk Management. Every day was a wonderful learning experience for me. It was a lot of new and useful information shared with us – most of which I continue to process to date. I will share with you a few take-aways for us at KIMCO as we consider registering for Coffee Trading soon:
UNDERSTAND THE PRODUCT. Understand what variety it is, where is it grown, its cupping taste, aroma, soil type where it's grown, attitude, and much more. The importance of educating oneself about the crop and sector is critical. This can be attained through various ways that include attending trainings like the one we just attended. The UCDA website provides a wealth of information on the sector. Apart from posting daily coffee prices, one can learn so much about coffee from that website.
COFFEE IS ABOUT RELATIONSHIPS. You have no business if you are dishonest in the coffee business. No one will want to do business with you if you are a dishonest person. Take off time to pay a visit to your buyers whenever possible, that is building trust. It is through networking that you may make a good deal. It's important to invest in networking events where you are most likely to connect with people of like minds.
GOOD RECORD KEEPING PRACTICE IS KEY. The importance of keeping good and simple records was emphasized to ensure sustainable enterprises. We will never know if our enterprises are making money or losses unless we have proper books of records. Many SMEs are in the habit of spending at source, this was discouraged. Each SME was urged to have basic accounting systems to foster transparency.
YOU CAN'T MANAGE WHAT YOU CAN'T MEASURE. This goes hand in hand with good record keeping. You can never effectively manage your enterprise unless you have and maintain proper records and books of accounts from which you can evaluate your performance on a regular basis. This is a requirements for all enterprises.
HAVE A BUSINESS STRATEGY IN PLACE. You must have your facts right. Know where the enterprise is right now and where you would like it to head to. Develop a vision, a mission, put in place strategic objectives, make an action plan and eventually monitor performance. All these should be done in a simple way and clearly communicated to your staff. It's important to be known for something. Any enterprise must be able to clearly define its purpose and the product it trades in.
FINANCING SMALL AND MEDIUM ENTERPRISES: Most of us spend a lot of time looking for opportunities to finance our enterprises. The interesting question raised at the training was as follows: How prepared are you to use these finances? With financial systems in in place, it should be possible to record income and expenditure and to monitor performance over time. Proper financial systems will help you to know what is working and what is not working. With that in place, an SME can then solicit for financial support from the different available options.
It was a great opportunity to be trained by experts in the coffee business in Uganda. I can't stop to admire their wealth of knowledge and skills about coffee and the ability to pass it on the trainees. I also want to take the opportunity to appreciate the IWCA Uganda Chapter for pointing us to this opportunity and for encouraging fellow members to take up such training opportunities. It's one of the rare means through which we can learn about the coffee sector, the available opportunities, networks and eventually improve our enterprises. As for KIMCO, we continue to look out for more learning opportunities.